Valparaiso, Chile – Art on Every Corner
Valparaiso, Chile is a down to earth, blue collar sort of place. As a port city, it has been influenced by the many cultures of people arriving by sea for the last 200 years, especially prior to the building of the Panama Canal. Before the canal cut weeks off their passage, all ships from Europe or the East Coast of the US had to round the straits of Magellan and hug the coast of Chile on their long journey to San Francisco or even Asia. Valparaiso offered a welcome stop on those long voyages. Valparaiso's steep hills offer  spectacular views of the town and the Pacific, but for me it was the warmth of the people and the art of Valparaiso that made it so memorable. Known for its vibrant street art, Valparaiso also has several interesting museums.
We stayed in an AirBnB on Cerro Bellavista, a hill rising steeply from Plaza Victoria in the center of town. Our apartment was in the heart of the Museo a Cielo Abierto (Open Air Museum), an area featuring about 20 murals on the facades and gables of buildings spread over several blocks on the steep hillside. However, the whole city is in effect an open air museum, with colorful, intriguing murals scattered across the steep hillsides.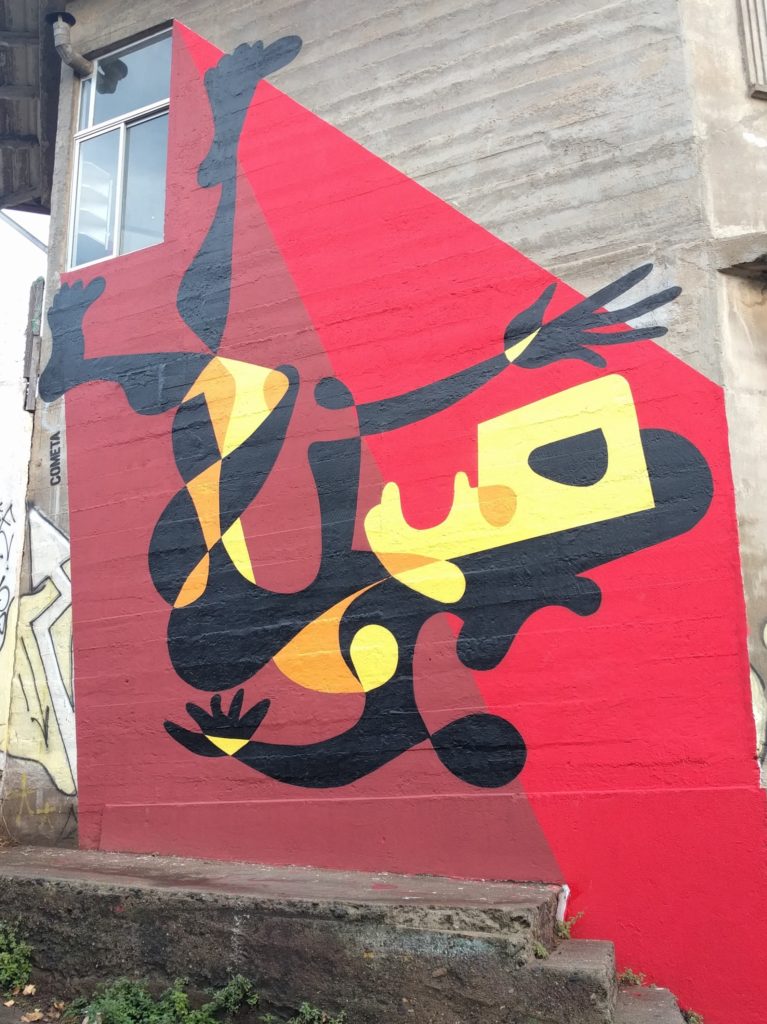 A steep 20 minute walk up Cerro Bellavista brings you to La Sebastiana. Formerly the home of Pablo Neruda, it is now a museum. The house is filled with artwork and artifacts from Neruda's eclectic collection. Visiting his study on the top floor, and looking out over the city curved around the broad bay, you can almost feel some of the inspiration that propelled Neruda's literary genius.
Back down in the center of town, the Museo de Historia Natural provides insight into the rich environment and natural history of Chile. Exhibits display the rich marine life off Chile's coastline, the ecosystem of the Aconcagua river, and the variety of flora and fauna that inhabit the varied ecosystems as far south as Patagonia.
The Palacio Baburizza, a 19th century Italianate, Art Nouveau landmark that houses several art collections, is also well worth a visit.
While much of the art seemed somber and somewhat gloomy, I found the house fascinating, and really enjoyed several pieces of art, especially a thought provoking sculpture of a trial, El Juicio, which I found intriguing and Kafkaesque.
Plaza Victoria comes to life with artists and stalls at night and on the weekend, and provides a great place to experience both the vibrant artistic life of the city, and the warm curiosity of its inhabitants towards visitors from other cultures.
And of course, no visit to Valparaiso would be complete without a taste of the local empanadas, and I can personally recommend the great selection and high quality of Casa de la Empanada Porteño.