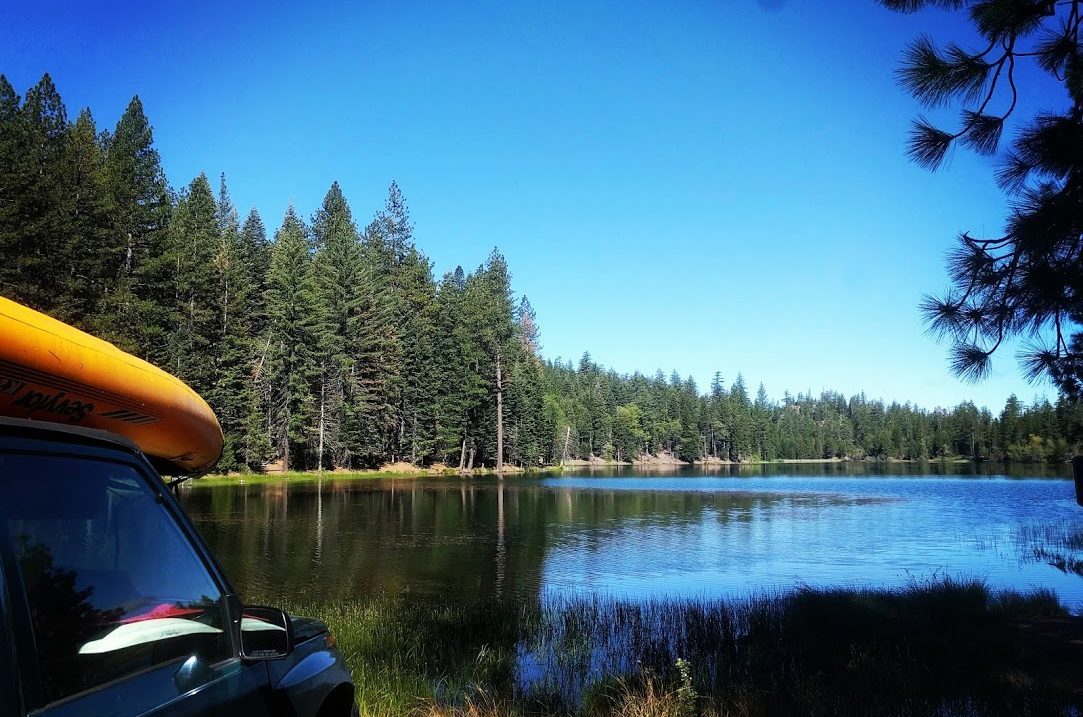 Upper Letts Lake – Camping off the beaten track
When you find a jewel of a campsite, a dilemma arises: do you say nothing, and keep this knowledge to yourself? Or do you scream it from the rooftops, and risk changing the tranquil nature of a little slice of heaven?
I hope to find a middle way… to tell only the relative few who read this blog regularly, and to provide a little more information for anyone who has already heard of Upper Letts Lake, and is seeking out some additional information to determine if this rustic spot is right for them.
A three and a half hour drive from San Francisco, located at 4,500 feet in the Mendocino National Forest, Letts Lake is accessible enough for a weekend camping trip, yet remote enough for a peaceful getaway.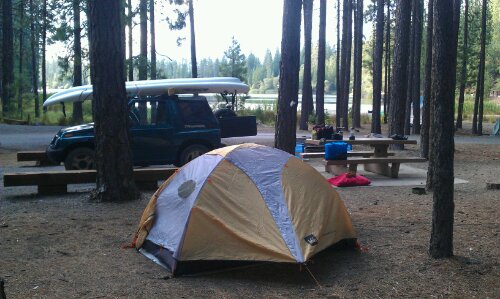 With 42 first come, first served campsites spread throughout 4 loops along the lake, it never feels too busy. And even on busy summer weekends, spots are often still available throughout the weekend.
Ideal for kayaking and fishing, the lake takes about 40 minutes to walk around, and is home to ospreys and otters.
The campsite has running water and pit toilets, and campers should fill up with gas and supplies at Stonyford General Store, some 17 miles east of the lake, and the only stop coming from Interstate 5.
It's a little off the beaten track, but well worth the drive. Ask around the campsite, and many people will tell you they visit every year.